Product Guide
Some of our products are a standard size,but others are available in a variety of different sizes or styles - Here's a guide to help you choose the right ones for your Pets: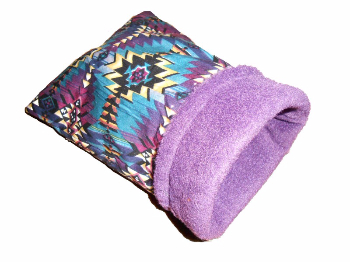 Small Cozy - This is for Hamsters or similar sized Rodents - It's not big enough for Guinea Pigs,This size differs from the larger sizes as it doesn't contain any Wadding inside to prevent any problems with 'Pouching' the fibres just in case smaller Rodents do decide to chew their Cozy.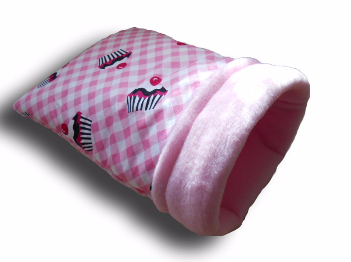 Medium Cozy - Medium size cozies are suitable for Small or Baby Guinea pigs or similar,While a larger adult piggy may be able to fit inside,they will likely have difficulties turning round easily which might put them off using it.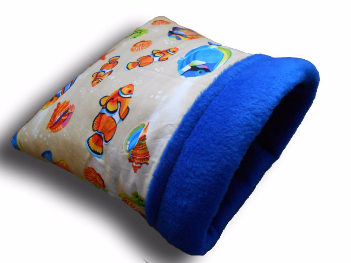 Hedgie Bags - These are basically the same size as Medium Cozies,but Hedgie Bags have the opening along the longer side rather than across the end to provide more space for Hedgehog prickles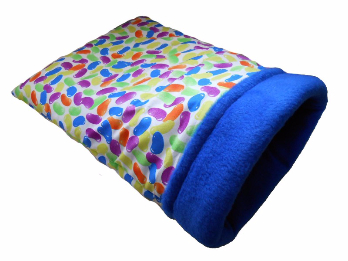 Large Cozy - This size is a spacious fit for one Adult piggy or similar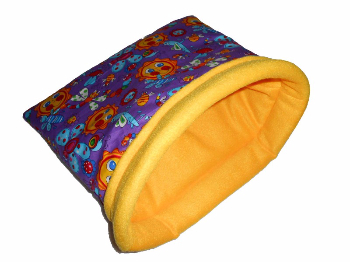 Jumbo Cozy - As well as being larger in size,jumbo cozies have the opening along the longer side which allows plenty of room for piggies to go in and out,so if you have piggies who are happy to share their bedding this size is for them
We currently have 2 sizes of beds available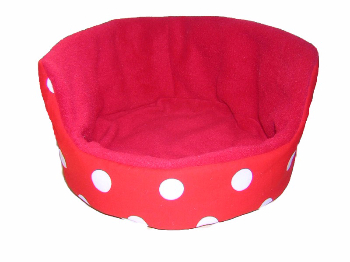 Medium Cuddler Bed - This is the smaller Round bed,It is a suitable size for 1 Adult Piggy to sleep in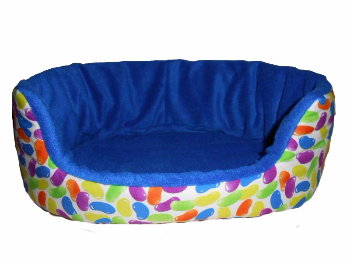 Large Oval Bed - This bed is larger and has thicker padding than the Round bed and is suitable for 2 Adult Piggies to share (possibly more depending on their sizes)

Beds can also be used during Lap time but as they are not absorbent it is best to use them in conjunction with a Lap blanket or something else similar.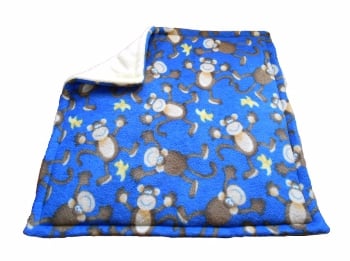 Our padded Blankets are all the same size (approx 50cms square) but are available both with or without a waterproof layer.They have fleece on the bottom and the option of either cotton or fleece on the top.
Those with the waterproof layer inside are great for use during playtime with your pet to protect either your lap or furniture by catching any of those little bladder 'accidents' that often occur,but they are not recommended for use as bedding inside a cage etc.. as with the waterproof layer stopping the liquids from soaking through the top layer may become damp,which obviously is not a good idea for within a cage where piggies may sleep on it.
If you would like to use them within a cage then those with 2 fleece sides and without the waterproof lining are the best option.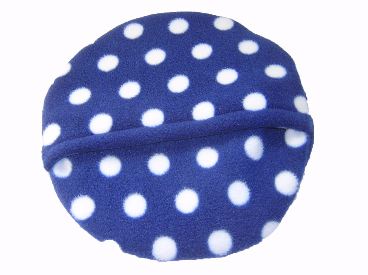 Heat pad covers are fleece covers designed to fit Snugglesafe heat pads.They have a pillow back opening on the underside and a double layer of fleece on the top.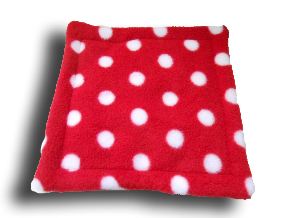 Soaker pads are ideal for use in high traffic areas of your cage,they have an absorbent cotton towelling centre so can be used under beds etc.. or beneath a water bottle to soak up excess fluids and help protect cage liners,or they can just be used as a comfy sleeping spot.
Standard size is approx 8 inches (20cms) square,but they can be made to fit the base of either of our Cuddler beds on request.
Washing Tips
Our products can be machine washed at 30° C (20°C for waterproof lap blankets)
If you need to use a Tumble dryer please be sure to only use a cool setting - Remember that the fleece/wadding etc.. is essentially plastic,so will be damaged if it gets too hot.
Waterproof lap blankets must not be tumble dried
With shaped items - like Beds etc.. Tumble drying can cause them to lose their shape a bit,so they will benefit from being reshaped while damp and dried naturally.
Pet Safety
Be sure to check all your fabric cage bedding/furnishings carefully daily for any signs of any damage and remove them immediately if there is any to prevent the chance of any injury to your pets.
It's also advisable to check after washing as small previously unnoticeable chew holes can enlarge considerably during washing.