Fabrics
These are all the fabrics we currently have available for you to choose from for the 'Design your Own' options.
Cottons are at the top and fleeces are further down the page
Cottons (all 100% cotton unless marked as polycotton)
Please look at the bottom of the page for details if you wish to order any of the fabrics that are marked as low/limited stock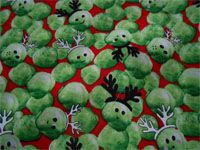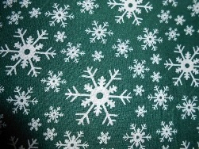 Green Snowflakes (Polycotton)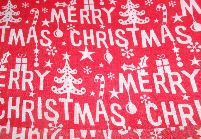 Merry Christmas (Polycotton)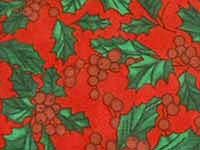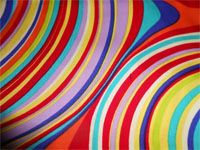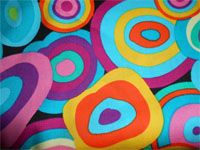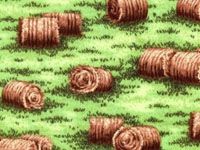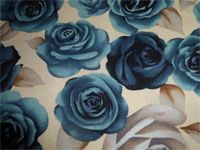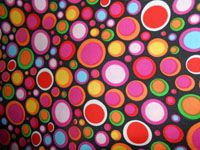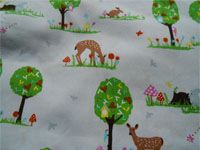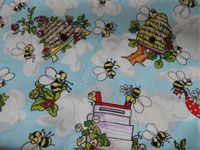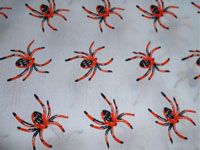 Spiders (Polycotton)( VERY LOW STOCK)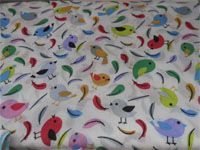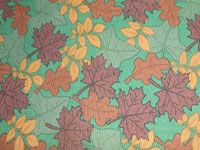 Autumn Leaves (Polycotton)( VERY LOW STOCK)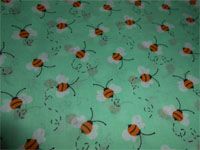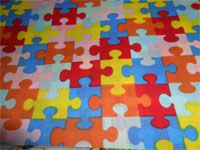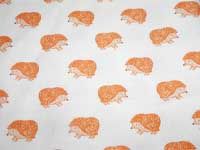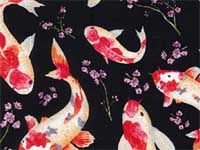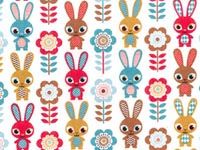 Hoppy days (Polycotton)
(Very low stock)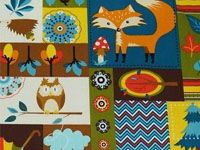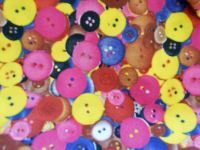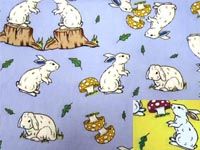 Rabbits Blue (Also available in Yellow as shown in corner of picture)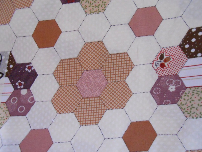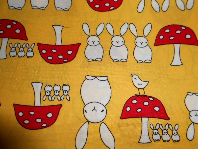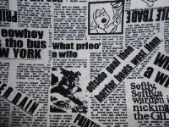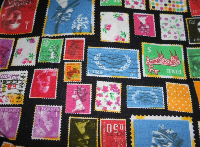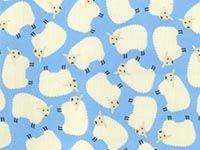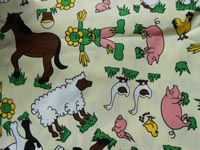 Turquoise Choo Choo (LOW STOCK)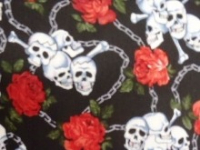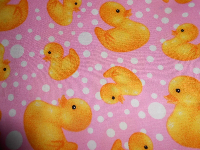 Pink Quackers (Low stock)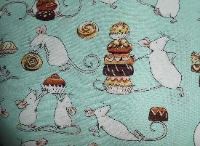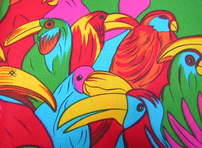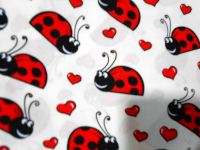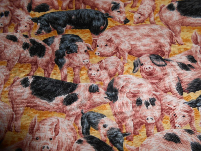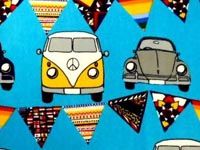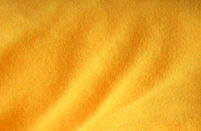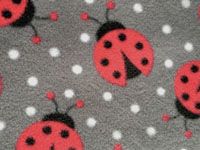 Dark Purple Fleece (It's darker than this looks) (OUT OF STOCK)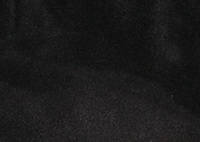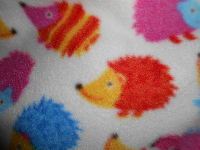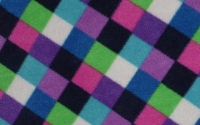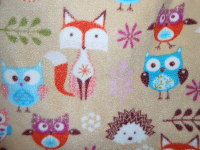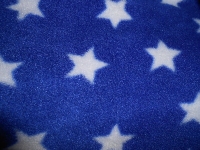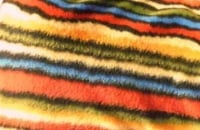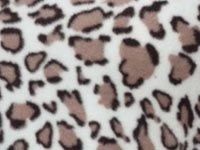 Snow Leopard Fleece
(LOW STOCK)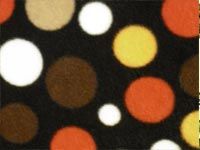 Brown Spot Fleece (VERY LOW STOCK)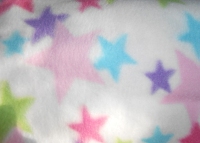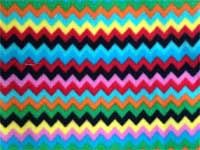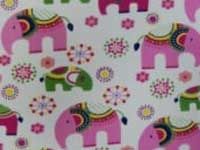 Nellie Fleece (LOW STOCK)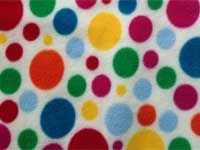 Please note that in order to try and keep all the colours in stock we source our fleeces from a number of suppliers so the exact colour shade of the fleeces can vary slightly between batches.
Also be aware that colours can sometimes look slightly different in person - Camera flashes/monitors/Screens can all make colours appear different.Please use them as just a guide.
(As the colours often do not show up well when photographed most of the plain fleece colours are not pictures of the actual fleece but a close colour match.)
Fabrics marked as Low/Limited Stock

You can still place 'Design your own' orders for Fabrics showing as Low Stock,but any orders requiring those Fabrics will be taken on a first come,first served basis so there may be a chance there will not be enough fabric left to compete your order
If you do have a 2nd choice fabric that you would like if your 1st choice is out of stock please include this in the 'Special instructions' box during Checkout.
If you do want several items in a Low stock fabric,especially if your order will include Blankets or Jumbo Cozies, it would probably be a good idea to contact us first just to check we have enough.
Fleeces that are quoted as having low stock levels may only be available for some of the smaller items like Soakers or sometimes Heat Pad covers